Piano MP3 Downloads
Viewing on a phone? Rotate for a better display.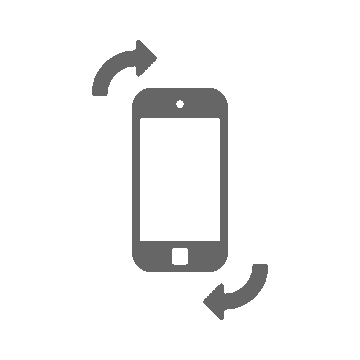 Our download process is easy. After checkout, you'll receive links to download a zip file to your PC. Each zip file contains 25 hymns.
Buy 2 volumes for an automatic $2 order discount. Buy 3 and save $4.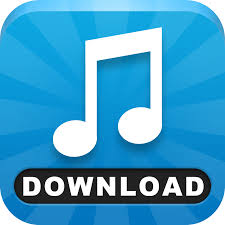 VOLUME 1 2018 Edition Piano 25 Hymns MP3 Download. $12. HIGH KEYS - LOW KEYS
01. A Mighty Fortress Is Our God - 4 Verses - High in C
(SAMPLE)
- Low in G
(SAMPLE)
02. Amazing Grace - 4 Verses - High in G
(SAMPLE)
- Low in D
(SAMPLE)
03. And Can It Be - 4 Verses - High in G
(SAMPLE)
- Low in D
(SAMPLE)
04. Be Still My Soul - 3 Verses - High in F
(SAMPLE)
- Low in B Flat
(SAMPLE)
05. Because He Lives - 3 Verses - High in A Flat
(SAMPLE)
- Low in E Flat
(SAMPLE)
06. Blessed Redeemer - 3 Verses - High in D
(SAMPLE)
- Low in A
(SAMPLE)
07. Blest Be the Tie that Binds - 4 Verses - High in F
(SAMPLE)
- Low in C
(SAMPLE)
08. Come Thou Fount - 3 Verses - High in D
(SAMPLE)
- Low in A
(SAMPLE)
09. Crown Him With Many Crowns - 4 Verses - High in E Flat
(SAMPLE)
- Low in B Flat
(SAMPLE)
10. For the Beauty of the Earth - 4 Verses - High in A Flat
(SAMPLE)
- Low in E Flat
(SAMPLE)
11. Glory Be to the Father - 1 Verses - High in D
(SAMPLE)
- Low in A
(SAMPLE)
12. Grace Greater Than Our Sin - 4 Verses - High in G
(SAMPLE)
- Low in D
(SAMPLE)
13. Great Is Thy Faithfulness - 3 Verses - High in D
(SAMPLE)
- Low in A
(SAMPLE)
14. Have Thine Own Way, Lord - 3 Verses - High in E Flat
(SAMPLE)
- Low in B Flat
(SAMPLE)
15. His Eye Is On the Sparrow - 3 Verses - High in C
(SAMPLE)
- Low in G
(SAMPLE)
16. How Great Thou Art - 4 Verses - High in B Flat
(SAMPLE)
- Low in F
(SAMPLE)
17. My Jesus, I Love Thee - 4 Verses - High in F
(SAMPLE)
- Low in C
(SAMPLE)
18. Oh How I Love Jesus - 3 Verses - High in G
(SAMPLE)
- Low in C
(SAMPLE)
19. (Doxology) Praise God From Whom All Blessings Flow - 1 Verses - High in G
(SAMPLE)
- Low in D
(SAMPLE)
20. Praise to the Lord, the Almighty - 3 Verses - High in G
(SAMPLE)
- Low in D
(SAMPLE)
21. Savior, Like a Shepherd Lead Us - 4 Verses - High in D
(SAMPLE)
- Low in A
(SAMPLE)
22. Take My Life and Let It Be - 3 Verses - High in F
(SAMPLE)
- Low in C
(SAMPLE)
23. (On Christ) The Solid Rock) I Stand - 4 Verses - High in F
(SAMPLE)
- Low in C
(SAMPLE)
24. Victory In Jesus - 3 Verses - High in G
(SAMPLE)
- Low in D
(SAMPLE)
25. What a Friend We Have in Jesus - 3 Verses - High in F
(SAMPLE)
- Low in C
(SAMPLE)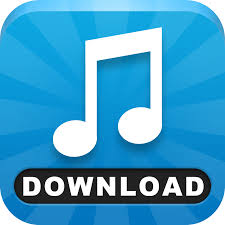 VOLUME 2 2018 Edition Piano 25 Hymns MP3 Download. $12. HIGH KEYS - LOW KEYS
01. All Creatures of Our God and King - 5 Verses - High in Eb
(SAMPLE)
- Low in Bb
(SAMPLE)
02. Alleluia Sing to Jesus - 3 Verses - High in Ab
(SAMPLE)
- Low in Eb
(SAMPLE)
03. Bind Us Together - 1 Verse - High in F
(SAMPLE)
- Low in C
(SAMPLE)
04. Blessed Assurance - 3 Verses - High in D
(SAMPLE)
- Low in A
(SAMPLE)
05. Bring Them In - 3 Verses - High in Ab
(SAMPLE)
- Low in Eb
(SAMPLE)
06. Christ Whose Glory Fills the Skies - 3 Verses - High in F
(SAMPLE)
- Low in C
(SAMPLE)
07. Come Thou Almighty King - 3 Verses - High in G
(SAMPLE)
- Low in D
(SAMPLE)
08. Day By Day - 3 Verses - High in Eb -
(SAMPLE)
- Low in Bb -
(SAMPLE
)09. Fairest Lord Jesus - 4 Verses - High in Eb -
(SAMPLE)
- Low in Bb
(SAMPLE)
10. Give Me Thy Heart - 3 Verses - High in F -
(SAMPLE)
- Low in C
(SAMPLE)
11. God Will Take Care of You - 4 Verses - High in Bb -
(SAMPLE)
- Low in F
(SAMPLE)
12. Hallelujah What a Savior - 5 Verses - High in Bb -
(SAMPLE)
- Low in F
(SAMPLE)
13. He Hideth My Soul - 4 Verses - High in D
(SAMPLE)
- Low in A
(SAMPLE)
14. I Have Decided to Follow Jesus - 5 Verses - High in C
(SAMPLE)
- Low in G
(SAMPLE)
15. I Need Thee Every Hour - 4 Verses - High in G
(SAMPLE)
- Low in D
(SAMPLE)
16. I Surrender All - 4 Verses - High in D Flat
(SAMPLE)
- Low in A Flat
(SAMPLE)
17. Jesus is Calling - 4 Verses - High in B Flat
(SAMPLE)
- Low in F
(SAMPLE)
18. Jesus the Very Thought of Thee - 4 Verses - High in G
(SAMPLE)
- Low in D
(SAMPLE)
19. Just As I Am - 4 Verses - High in D Flat
(SAMPLE)
- Low in A Flat
(SAMPLE)
20. Let Us Break Bread Together - 3 Verses - High in E Flat
(SAMPLE)
- Low in B Flat
(SAMPLE)
21. Lord, Dismiss Us With Thy Blessing - 3 Verses - High in E Flat
(SAMPLE)
- Low in B Flat
(SAMPLE)
22. Love Lifted Me - 3 Verses - High in B Flat
(SAMPLE)
- Low in F
(SAMPLE)
23. My Savior First of All - 4 Verses - High in G
(SAMPLE)
- Low in D
(SAMPLE)
24. The Lord Bless You and Keep You - 1 Verse - High in C
(SAMPLE
) - Low in G
(SAMPLE)
25. When I Survey the Wondrous - 4 Verses - High in F
(SAMPLE)
- Low in C
(SAMPLE)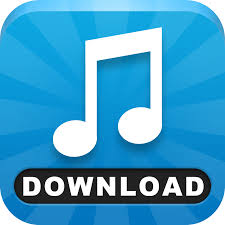 VOLUME 3 2018 Edition Piano 25 Hymns MP3 Download. $12. HIGH KEYS - LOW KEYS
01. A Change to Keep I Have - 4 Verses - High Key of C
(SAMPLE)
- Low in G
(SAMPLE)
02. Abide With Me - 4 Verses - High Key E Flat
(SAMPLE)
- Low in B Flat (
SAMPLE
) 03. All Hail the Power - 4 Verses - High Key of G
(
SAMPLE)
- 4 Verses - Low in C
(SAMPLE)
04. All the Way My Savior Leads Me - 3 Verses - High Key of G -
(SAMPLE)
- Low in C
(SAMPLE)
05. Be Thou My Vision - 5 Verses - High Key of E Flat
(SAMPLE)
- Low in B Flat
(SAMPLE)
06. Breathe On Me Breath of God - 4 Verses - High Key of F
(SAMPLE)
Low in C
(SAMPLE)
07. By the Sea of Crystal - 4 Verses - High Key of G
(SAMPLE)
- Low in D
(SAMPLE)
08. Come Thou Long Expected Jesus - 2 Verses - High Key of F
(SAMPLE)
- Low in C
(SAMPLE)
09. Give Me Jesus - 3 Verses - High Key of A
(SAMPLE)
- Low in F
(SAMPLE)
10. Go Ye Into All the World - 4 Verses - High Key of A Flat
(SAMPLE)
- Low in E Flat
(SAMPLE)
11. He Leadeth Me - 4 Verses - High Key of D Flat
(SAMPLE)
- Low in A Flat (
SAMPLE)
12. He Lives - 3 Verses - High Key of B Flat
(SAMPLE)
- Low in F
(SAMPLE
) 13. I Know Whom I Have Believed - 4 Verses - High Key of E Flat
(SAMPLE)
- Low in B Flat
(SAMPLE)
14. Oh Sacred Head Now Wounded - 3 Verses - High Key of C
(SAMPLE)
- Low in G
(SAMPLE)
15. Rock of Ages - 3 Verses - High Key of B Flat
(SAMPLE)
- Low in F
(SAMPLE)
16. Softly and Tenderly - 3 Verses - High Key of G
(SAMPLE)
- Low in D
(SAMPLE)
17. Sweet Hour of Prayer - 3 Verses - High Key of C
(SAMPLE)
- Low in G
(SAMPLE)
18. Take Time to Be Holy - 3 Verses - High Key of F
(SAMPLE)
- Low in C
(SAMPLE)
19. Tell Me the Old Old Story - 3 Verses - High Key of C
(SAMPLE)
- Low in G
(SAMPLE)
20. The Master Has Come - 3 Verses - High Key of F
(SAMPLE)
- Low in C -
(SAMPLE)
21. Tis So Sweet to Trust in Jesus - 4 Verses - High Key of G
(SAMPLE)
- Low in D
(SAMPLE)
22. Trust and Obey - 4 Verses - High Key of F
(SAMPLE)
- Low in C
(SAMPLE)
23. We Gather Together - 3 Verses - High Key of D
(SAMPLE)
- Low in A
(SAMPLE)
24. Whiter Than Snow - 4 Verses - High Key of A Flat
(SAMPLE)
- Low in E Flat
(SAMPLE)
25. Wonderful Words of Life - 3 Verses - High Key of E
(SAMPLE)
- Low in B (
SAMPLE)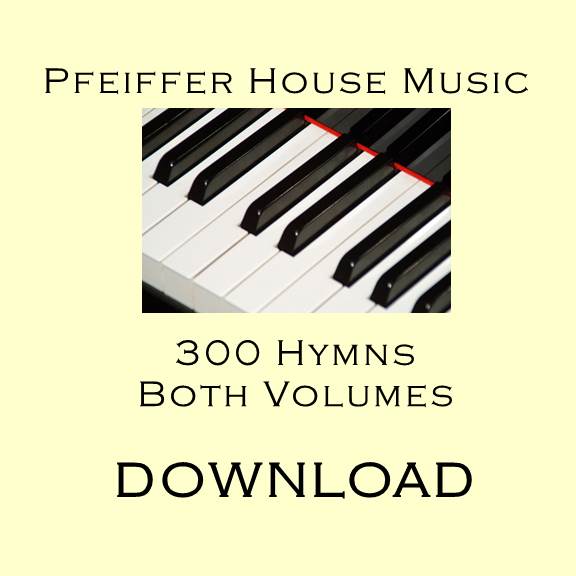 2005 Edition Piano (Discontinued) Discount Price

$48

While Supplies Last-
Audio Sample Montage
| | |
| --- | --- |
| VOLUME 1 DISC 1 | VOLUME 2 DISC 1 |
| A Mighty Fortress Is Our God | A Charge to Keep I Have |
| A New Name in Glory | A Child of the King |
| Abide In Me | A Shelter In the Time of Storm |
| All Creatures of our God and King | Alas and Did My Savior Bleed |
| All For Jesus | All People That On Earth Do Dwell |
| All Glory Laud and Honor | All That Thrills My Soul |
| All Hail the Power | All the Way My Savior Leads Me |
| Almost Persuaded | All Things Bright and Beautiful |
| Amazing Grace | All Things Work Out for Good |
| America the Beautiful | Alleluia Sing to Jesus |
| And Can It Be | Am I a Soldier Of the Cross |
| Angels We Have Heard on High | Angels From the Realms of Glory |
| At the Cross | Another Year Is Dawning |
| At the Name of Jesus | Anywhere With Jesus |
| Away in a Manger | Are Ye Able Said the Master |
| Battle Hymn of the Republic | Are You Washed In the Blood |
| Be Still My Soul | As With Gladness Men of Old |
| Be Thou My Vision | At Calvary |
| Because He Lives | Away in a Manager (Alternate) |
| Beneath the Cross of Jesus | Blessed Calvary |
| Bind Us Together | Blessed Quietness |
| Blessed Assurance | Break Thou the Bread of Life |
| Blessed Be the Name | Breathe On Me Breath of God |
| Blessed Redeemer | Brethren We Have Met to Worship |
| Blest Be the Tie that Binds | Bring Them In |
| VOLUME 1 DISC 2 | VOLUME 2 DISC 2 |
| Children of the Heavenly Father | Bringing In the Sheaves |
| Christ Arose | Burdens Are Lifted At Calvary |
| Christ the Lord is Risen Today | By the Sea of Crystal |
| Come Thou Almighty King | Channels Only |
| Come Thou Fount | Christ For the World We Sing |
| Count Your Blessings | Christ Liveth In Me |
| Crown Him With Many Crowns | Christ Receiveth Sinful Men |
| Doxology (On Disc 5 - Praise Him From Whom..) | Christ Returneth |
| Fairest Lord Jesus | Christ Whose Glory Fills the Skies |
| Faith Is the Victory | Come Holy Spirit Heavenly Dove |
| Faith of our Fathers | Come Thou Long Expected Jesus |
| For All the Saints | Come We That Love the Lord |
| For the Beauty of the Earth | Come Ye Thankful People |
| Give Me Jesus | Day By Day |
| Glory Be to the Father | Does Jesus Care |
| God Be With You | Follow On |
| God Will Take Care of You | From Ocean Unto Ocean |
| Grace Greater Than Our Sin | Give Me Thy Heart |
| Great Is Thy Faithfulness | Give Of Your Best To the Master |
| Guide Me, O Thou Great Jehovah | Glorious Things of Thee Are Spoken |
| Hark, the Herald Angels Sing | Glory To His Name |
| Have Thine Own Way, Lord | Go Tell It On the Mountain |
| He Hideth My Soul | Go Ye Into All the World |
| He Leadeth Me | God Of Our Fathers |
| He Lives | Good Christian Friends Rejoice |
| Higher Ground | |
| VOLUME 1 DISC 3 | VOLUME 2 DISC 3 |
| His Eye is on the Sparrow | Hallelujah What a Savior |
| Holy, Holy, Holy | Happy The Home When God is There |
| How Firm a Foundation | Have You Any Room for Jesus |
| How Great Thou Art | He Is Able to Deliver Thee |
| I Am Thine O Lord | He Is So Precious to Me |
| I Have Decided to Follow Jesus | He Lifted Me |
| I Know Whom I Have Believed | He the Pearly Gates Will Open |
| I Sing the Mighty Power of God | Hear the Voice of Jesus Calling |
| I'll Fly Away | Heavenly Sunlight |
| Immortal Invisible | Holy Bible Book Divine |
| In My Heart There Rings a Melody | Holy God We Praise Thy Name |
| In the Garden | Hosanna Loud Hosanna |
| Is My Name Written There | I Am His and He Is Mine |
| It Came Upon the Midnight Clear | I Am Resolved |
| It is Well With My Soul | I Gave My Life For Thee |
| Jesus Is Calling | I Heard the Bells On Christmas Day |
| Jesus Lover of My soul | I Love to Tell the Story |
| Jesus Loves Me | I Must Tell Jesus |
| Jesus Paid It All | I Need Thee Every Hour |
| Jesus the Very Thought of Thee | I Sought the Lord |
| Joy to the World | I Surrender All |
| Joyful, Joyful, We Adore Thee | I Will Sing of My Redeemer |
| Just As I Am | I Will Sing the Wondrous Story |
| Lead On, O King Eternal | I'll Go Where You Want Me To Go |
| Leaning On the Everlasting Arms | I'll Live For Him |
| VOLUME 1 DISC 4 | VOLUME 2 DISC 4 |
| Let Us Break Bread Together | I've Found a Friend |
| Lift High the Cross | In a Cave |
| Living for Jesus | In the Cross of Christ I Glory |
| Lord Dismiss Us With Thy Blessing | Infant Holy Infant Lowly |
| Lord I Want to Be a Christian | Is Your All On the Altar |
| Love Lifted Me | Jesus Calls Us |
| May Jesus Christ Be Praised | Jesus I Am Resting |
| Must Jesus Bear the Cross Alone | Jesus I Come |
| My Country, Tis of Thee | Jesus I My Cross Have Taken |
| My Faith Looks Up to Thee | Jesus Loves Even Me |
| My Jesus, I Love Thee | Jesus Saves |
| Near to the Heart of God | Jesus Savior Pilot Me |
| Not What My Hands Have Done | Jesus Shall Reign |
| Nothing But the Blood | Let All Things Now Living |
| Now Thank We All our God | Let Jesus Come Into Your Heart |
| Oh Come, All ye Faithful | Like a River Glorious |
| Oh Come, Oh Come, Emmanuel | Lord Speak To Me |
| Oh For a Closer Walk With God | Love Divine |
| Oh For a Thousand Tongues | Make Me a Channel Of Blessing |
| Oh God, Our Help In Ages Past | Moment By Moment |
| Oh How He Loves You and Me | More About Jesus |
| Oh How I Love Jesus | More Love to Thee |
| Oh Little Town of Bethlehem | My Anchor Holds |
| Oh Sacred Head Now Wounded | My Faith Has Found a Resting Place |
| Oh Worship the King | My Savior First of All |
| VOLUME 1 DISC 5 | VOLUME 2 DISC 5 |
| Old Rugged Cross | Near the Cross |
| Open My Eyes | Nearer My God to Thee |
| Power in the Blood | Nor Silver Nor Gold |
| Praise God From Whom All Blessings Flow | Oh Happy Day |
| Praise Him, Praise Him | Oh I know the Lord Laid His Hands On Me |
| Praise to the Lord, the Almighty | Oh Love That Wilt Not Let Me Go |
| Redeemed | Oh Master Let Me Walk With Thee |
| Rejoice, the Lord is King | Oh That Will Be Glory |
| Rejoice, Ye Pure in Heart | Oh To Be Like Thee |
| Revive Us Again | Once In Royal David's City |
| Rock of Ages | Only Trust Him |
| Savior, Like a Shepherd Lead Us | Onward Christian Soldiers |
| Shall We Gather at the River | Our Father In Heaven |
| Silent Night | Rescue the Perishing |
| Since Jesus Came Into My Heart | Safely Through Another Week |
| Softly and Tenderly | Satisfied |
| Spirit of God | Send the Light |
| Standing on the Promises | Since I Have Been Redeemed |
| Stepping In the Light | Sitting At the Feet of Jesus |
| Sun of My Soul | Stand Up For Jesus |
| Surely Goodness and Mercy | Sweet By and By |
| Sweet Hour of Prayer | Swing Low Sweet Chariot |
| Take My Life and Let It Be | Take the Name of Jesus With You |
| Take Time to be Holy | Teach Me Oh Lord Your Way of Truth |
| Teach Me thy Way O Lord | Tell It to Jesus |
| VOLUME 1 DISC 6 | VOLUME 2 DISC 6 |
| Tell Me the Old Old Story | The Banner Of the Cross |
| Tell Me the Story Of Jesus | The Comforter Has Come |
| The Church's One Foundation | The Light of the World is Jesus |
| The Family of God | The Lord Bless You and Keep You |
| The First Noel | The Master Has Come |
| The Lord's My Shepherd | The Name of Jesus |
| The Solid Rock | Thou Didst Leave Thy Throne |
| The Star Spangled Banner | Trusting Jesus |
| The Way of the Cross Leads Home | Wake, Awake for Night is Flying |
| There is a Fountain | We Gather Together |
| There Shall be Showers of Blessing | We Give Thee But Thine Own |
| This Is My Father's World | We Praise Thee Oh God Our Redeemer |
| Tis So Sweet to Trust in Jesus | We're Marching to Zion |
| To God Be the Glory | We've a Story To Tell |
| Trust and Obey | Were You There |
| Turn Your Eyes Upon Jesus | What a Wonderful Savior |
| Under His Wings | What Wondrous Love |
| Victory in Jesus | When All Thy Mercies |
| What a Friend We Have in Jesus | When He Cometh |
| What Child is This? | While Shepherds Watched Their Flocks |
| When I Survey the Wond'rous Cross | Whosoever Will |
| When the Roll Is Called Up yonder | Will Jesus Find Us Watching |
| When We All Get to Heaven | Wonderful Words of Life |
| Whiter Than Snow | Work for the Night Is Coming |
| Wounded for Me | Ye Must Be Born Again |