About Us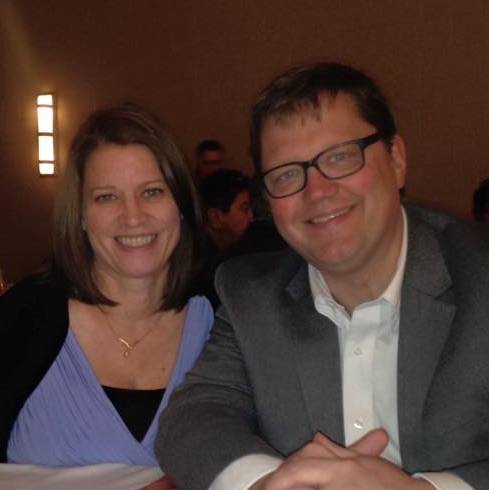 We are Steve and Kristi Oostdyk. While growing up, Kristi accompanied her home church in hymn singing and has served as a worship leader and director over the years. She currently teaches elementary music and middle school choir near Grand Rapids, Michigan and accompanies a large community choir in West Michigan. Steve is also a lifelong musician and performer who has spent several years as a church accompanist and worship leader. Pfeiffer House Music, named in memory of Kristi's grandmother, Adele Pfeiffer of Byron Center, Michigan.
In 2005, we've put our church accompanist skills to good use by recording 300 hymn accompaniments on piano in a 'from the hymnal' style so that churches who don't have someone to play can make their 'joyful noise' in the good sense.
We've received many requests from customers for organ accompaniments as well as options for lower keys. So, in 2018 we began the process of rerecording all 300 hymns. This time with better recording equipment and technology to capture the best quality possible sound from a tuned Steinway grand, the best possible sound from a real organ, as well as being played together. We are releasing the new recordings in new volumes of 25 hymns as we are able to release them. We currently have 4 volumes completed (100 hymns), a Christmas hymn collection and are currently working on 175 more new recordings.
Thank you for visiting.