Organ and Piano MP3 Downloads
Viewing on a phone? Rotate for a better display.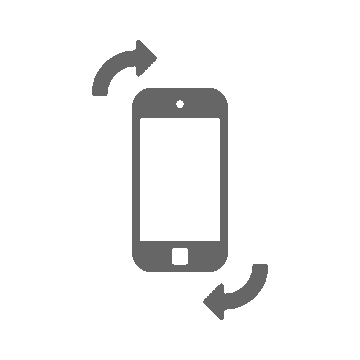 Our accompanists have teamed up to record piano with organ played together We now have 75 hymns with more on the way. Available in 3 volumes of 25 assorted hymns in high (common to most hymnals) key and low key options.Buy 2 volumes for an automatic $2 order discount. Buy all three and save $4.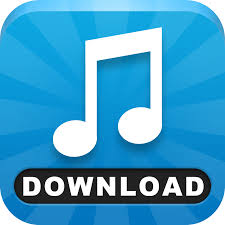 VOLUME 1 2018 Edition ORGAN WITH PIANO 25 Hymns MP3 Download. $12. HIGH KEYS - LOW KEYS
01. A Mighty Fortress Is Our God - 4 Verses - High in C
(SAMPLE)
- Low in G
(SAMPLE)
02. Amazing Grace - 4 Verses - High in G
(SAMPLE)
- Low in D
(SAMPLE)
03. And Can It Be - 4 Verses - High in G
(SAMPLE)
- Low in D
(SAMPLE)
04. Be Still My Soul - 3 Verses - High in F
(SAMPLE)
- Low in B Flat
(SAMPLE)
05. Because He Lives - 3 Verses - High in A Flat
(SAMPLE)
- Low in E Flat
(SAMPLE)
06. Blessed Redeemer - 3 Verses - High in D
(SAMPLE)
- Low in A
(SAMPLE)
07. Blest Be the Tie that Binds - 4 Verses - High in F
(SAMPLE)
- Low in C
(SAMPLE)
08. Come Thou Fount - 3 Verses - High in D
(SAMPLE)
- Low in A
(SAMPLE)
09. Crown Him With Many Crowns - 4 Verses - High in E Flat
(SAMPLE)
- Low in B Flat
(SAMPLE)
10. For the Beauty of the Earth - 4 Verses - High in A Flat
(SAMPLE)
- Low in E Flat
(SAMPLE)
11. Glory Be to the Father - 1 Verses - High in D
(SAMPLE)
- Low in A
(SAMPLE)
12. Grace Greater Than Our Sin - 4 Verses - High in G
(SAMPLE)
- Low in D
(SAMPLE)
13. Great Is Thy Faithfulness - 3 Verses - High in D
(SAMPLE)
- Low in A
(SAMPLE)
14. Have Thine Own Way, Lord - 3 Verses - High in E Flat
(SAMPLE)
- Low in B Flat
(SAMPLE)
15. His Eye Is On the Sparrow - 3 Verses - High in C
(SAMPLE)
- Low in G
(SAMPLE)
16. How Great Thou Art - 4 Verses - High in B Flat
(SAMPLE)
- Low in F
(SAMPLE)
17. My Jesus, I Love Thee - 4 Verses - High in F
(SAMPLE)
- Low in C
(SAMPLE)
18. Oh How I Love Jesus - 3 Verses - High in G
(SAMPLE)
- Low in C
(SAMPLE)
19. (Doxology) Praise God From Whom All Blessings Flow - 1 Verses - High in G
(SAMPLE)
- Low in D
(SAMPLE)
20. Praise to the Lord, the Almighty - 3 Verses - High in G
(SAMPLE)
- Low in D
(SAMPLE)
21. Savior, Like a Shepherd Lead Us - 4 Verses - High in D
(SAMPLE)
- Low in A
(SAMPLE)
22. Take My Life and Let It Be - 3 Verses - High in F
(SAMPLE)
- Low in C
(SAMPLE)
23. (On Christ) The Solid Rock) I Stand - 4 Verses - High in F
(SAMPLE)
- Low in C
(SAMPLE)
24. Victory In Jesus - 3 Verses - High in G
(SAMPLE)
- Low in D
(SAMPLE)
25. What a Friend We Have in Jesus - 3 Verses - High in F
(SAMPLE)
- Low in C
(SAMPLE)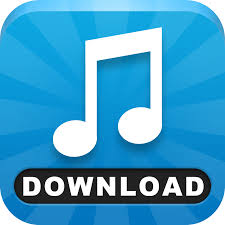 VOLUME 2 2018 Edition ORGAN WITH PIANO 25 Hymns MP3 Download. $12. HIGH KEYS - LOW KEYS
01. All Creatures of Our God and King - 5 Verses - High in Eb
(SAMPLE)
- Low in Bb
(SAMPLE)
02. Alleluia Sing to Jesus - 3 Verses - High in Ab
(SAMPLE)
- Low in Eb
(SAMPLE)
03. Bind Us Together - 1 Verse - High in F
(SAMPLE)
- Low in C
(SAMPLE)
04. Blessed Assurance - 3 Verses - High in D
(SAMPLE)
- Low in A
(SAMPLE)
05. Bring Them In - 3 Verses - High in Ab
(SAMPLE)
- Low in Eb
(SAMPLE)
06. Christ Whose Glory Fills the Skies - 3 Verses - High in F
(SAMPLE)
- Low in C
(SAMPLE)
07. Come Thou Almighty King - 3 Verses - High in G
(SAMPLE)
- Low in D
(SAMPLE)
08. Day By Day - 3 Verses - High in Eb -
(SAMPLE)
- Low in Bb -
(SAMPLE)
09. Fairest Lord Jesus - 4 Verses - High in Eb -
(SAMPLE)
- Low in Bb
(SAMPLE)
10. Give Me Thy Heart - 3 Verses - High in F -
(SAMPLE)
- Low in C
(SAMPLE)
11. God Will Take Care of You - 4 Verses - High in Bb -
(SAMPLE)
- Low in F
(SAMPLE)
12. Hallelujah What a Savior - 5 Verses - High in Bb -
(SAMPLE)
- Low in F
(SAMPLE)
13. He Hideth My Soul - 4 Verses - High in D
(SAMPLE)
- Low in A
(SAMPLE)
14. I Have Decided to Follow Jesus - 5 Verses - High in C
(SAMPLE)
- Low in G
(SAMPLE)
15. I Need Thee Every Hour - 4 Verses - High in G
(SAMPLE)
- Low in D
(SAMPLE)
16. I Surrender All - 4 Verses - High in D Flat
(SAMPLE)
- Low in A Flat
(SAMPLE)
17. Jesus is Calling - 4 Verses - High in B Flat
(SAMPLE)
- Low in F
(SAMPLE)
18. Jesus the Very Thought of Thee - 4 Verses - High in G
(SAMPLE)
- Low in D
(SAMPLE)
19. Just As I Am - 4 Verses - High in D Flat
(SAMPLE)
- Low in A Flat
(SAMPLE)
20. Let Us Break Bread Together - 3 Verses - High in E Flat
(SAMPLE)
- Low in B Flat
(SAMPLE)
21. Lord, Dismiss Us With Thy Blessing - 3 Verses - High in E Flat
(SAMPLE)
- Low in B Flat
(SAMPLE)
22. Love Lifted Me - 3 Verses - High in B Flat
(SAMPLE)
- Low in F
(SAMPLE)
23. My Savior First of All - 4 Verses - High in G
(SAMPLE)
- Low in D
(SAMPLE)
24. The Lord Bless You and Keep You - 1 Verse - High in C
(SAMPLE)
- Low in G
(SAMPLE)
25. When I Survey the Wondrous - 4 Verses - High in F
(SAMPLE)
- Low in C
(SAMPLE)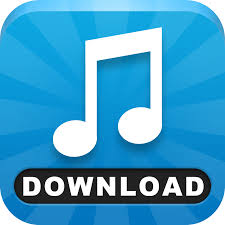 VOLUME 3 2018 Edition ORGAN WITH PIANO 25 Hymns MP3 Download. $12. HIGH KEYS - LOW KEYS
01. A Change to Keep I Have - 4 Verses - High Key of C
(SAMPLE)
- Low in G
(SAMPLE)
02. Abide With Me - 4 Verses - High Key E Flat
(SAMPLE)
- Low in B Flat
(SAMPLE)
03. All Hail the Power - 4 Verses - High Key of G
(
SAMPLE)
- 4 Verses - Low in C
(SAMPLE)
04. All the Way My Savior Leads Me - 3 Verses - High Key of G -
(SAMPLE)
- Low in C
(SAMPLE)
05. Be Thou My Vision - 5 Verses - High Key of E Flat
(SAMPLE)
- Low in B Flat
(SAMPLE)
06. Breathe On Me Breath of God - 4 Verses - High Key of F
(SAMPLE)
Low in C
(SAMPLE)
07. By the Sea of Crystal - 4 Verses - High Key of G
(SAMPLE)
- Low in D
(SAMPLE)
08. Come Thou Long Expected Jesus - 2 Verses - High Key of F
(SAMPLE)
- Low in C
(SAMPLE)
09. Give Me Jesus - 3 Verses - High Key of A
(SAMPLE)
- Low in F
(SAMPLE)
10. Go Ye Into All the World - 4 Verses - High Key of A Flat
(SAMPLE)
- Low in E Flat
(SAMPLE)
11. He Leadeth Me - 4 Verses - High Key of D Flat
(SAMPLE)
- Low in A Flat
(SAMPLE)
12. He Lives - 3 Verses - High Key of B Flat
(SAMPLE)
- Low in F
(SAMPLE)
13. I Know Whom I Have Believed - 4 Verses - High Key of E Flat
(SAMPLE)
- Low in B Flat
(SAMPLE)
14. Oh Sacred Head Now Wounded - 3 Verses - High Key of C
(SAMPLE)
- Low in G
(SAMPLE)
15. Rock of Ages - 3 Verses - High Key of B Flat
(SAMPLE)
- Low in F
(SAMPLE)
16. Softly and Tenderly - 3 Verses - High Key of G
(SAMPLE)
- Low in D
(SAMPLE)
17. Sweet Hour of Prayer - 3 Verses - High Key of C
(SAMPLE)
- Low in G
(SAMPLE)
18. Take Time to Be Holy - 3 Verses - High Key of F
(SAMPLE)
- Low in C
(SAMPLE)
19. Tell Me the Old Old Story - 3 Verses - High Key of C
(SAMPLE)
- Low in G
(SAMPLE)
20. The Master Has Come - 3 Verses - High Key of F
(SAMPLE)
- Low in C -
(SAMPLE)
21. Tis So Sweet to Trust in Jesus - 4 Verses - High Key of G
(SAMPLE)
- Low in D
(SAMPLE)
22. Trust and Obey - 4 Verses - High Key of F
(SAMPLE)
- Low in C
(SAMPLE)
23. We Gather Together - 3 Verses - High Key of D
(SAMPLE)
- Low in A
(SAMPLE)
24. Whiter Than Snow - 4 Verses - High Key of A Flat
(SAMPLE)
- Low in E Flat
(SAMPLE)
25. Wonderful Words of Life - 3 Verses - High Key of E
(SAMPLE)
- Low in B
(SAMPLE)