Product Details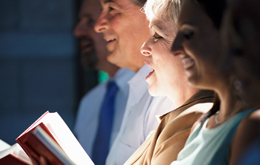 It's no longer a problem when your accompanist is unavailable. Our church hymn piano, organ and piano-with-organ accompaniment options are sent on your choice of CD, USB flash drive or by downloading MP3s. They were recorded by church accompanists in hymnal style with last-line introductions and multiple verses without fancy frills, arpeggios, embellishments or voices.
Our 2005 edition (piano only) is available in 300 hymn titles. Prices are marked down because it will be discontinued and replaced by our 2018 edition where all 300 will be available in separate new volumes of 25 hymn titles. The first and second volumes of our 2018 edition are available now. Listen to our 2018 edition audio sample montages: Piano, Organ With Piano, and Organ.
To begin, select a Category. Otherwise see more details.